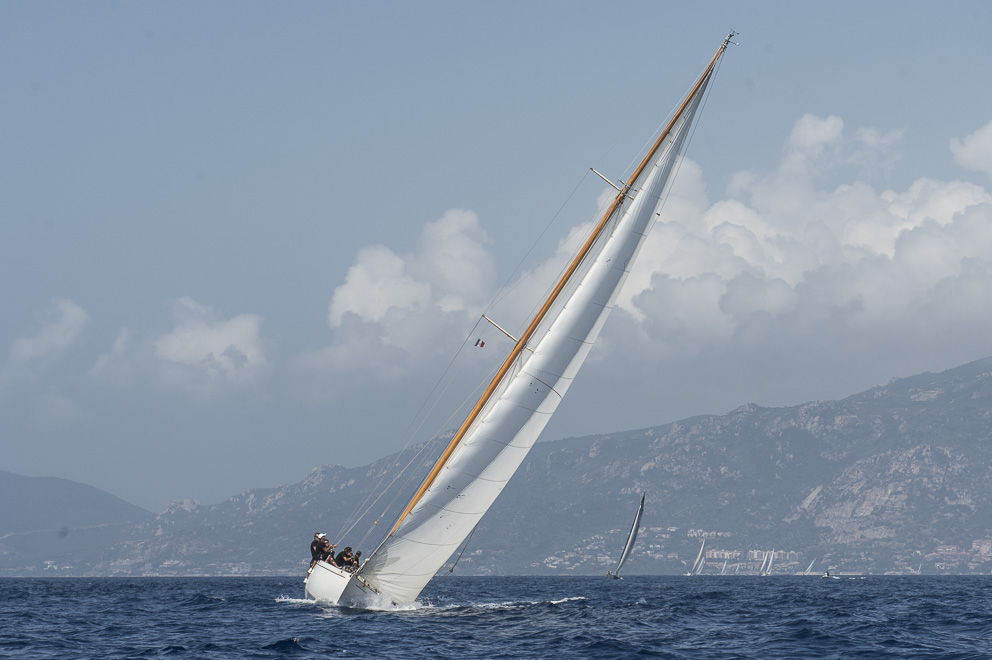 SY Eileen CC 2015 Ajaccio Photo Philippe Pierangeli
The Corsica Classic is a highly exclusive sport and lifestyle event, part of a renowned tradition of stunning Mediterranean regattas for classic yachts.

All classic yachts, approved by the CIM (International Mediterranean Committee) and yachts in the 'Esprit de tradition' class, approved by the IRC in 2016, are eligible to enter the race which is part of the official circuit organised by the CIM and French Association of Classic Yachts (AFYT). Over the past six years the Corsica Classic has become a not-to-be-missed event on the Mediterranean sport and lifestyle calendar and remains the only regatta to sail a week-long circuit along the Corsican coastline.


SY Oiseau de Feu CC 2015 Ajaccio Photo Philippe Pierangeli
Yachting!
The regatta has been accepted under the patronage of the Yacht Club of France since two year, a mark of great prestige. The YCF will be giving a very special Prize at the closing ceremony to the most Fairplay Sailing Yacht. Created in 1867 by Napoleon III, the highest sailing institution in France has had very prestigious members, such as the polar explorer Charcot, Jules Verne or Eric Tabarly.
www.ycf-club.fr
// @YachtclubFrance
Route!
Ajaccio, the Sanguinaire Islands, Cala d'Orzo, Porto-Pollo and the Gulf of Valinco, Bonifacio, Porto-Vecchio, Balistra, Lavezzi Islands : names that conjure up visions of the Isle of Beauty; iconic landmarks dotted along the route of this seven-day race. Each day, the yachts will follow a coastal route of around 20 miles, a distance that will take at least 2 ½ hours to navigate on the shortest days, and up to 7 hours on the longest. Arriving at their overnight moorings, competitors will find exceptional port services and stunning backdrops.

Start line Bonifacio CC 2015 photo Philippe Pierangeli
Competitors! 35 of the most stunning classic boats on earth will participate in the regatta this year (vs 23 last year), with competitors from Monaco, Switzerland, Italy, Spain, France, England, Monaco, Switzerland and the USA. 2013 and 2015's triumphant victor was Tara Getty (UK) with SY Skylark (1937), the flagship yacht of the Los Angeles Yacht Club. Getty is back with his yacht this year and the fight will be grandiose. Among the new participants are SY Eilidh (1931), plus most of the yachts that competed last year (SY Morwenna, SY Sonda) including the magnificent SY Olympian, refit in Maine. SY Serenade (1938) belongs to the most respected art dealer Alain Moatti. He brought it back from Mystic River to the Mediterranean Sea in 2015 and the Lady spent the winter being refitted : she will be challenger of the season after winning last year the Trophée Pasqui in Villefranche, reaching the 3rd place of her class at Les Voiles de St Tropez and winning the Dorade Trophy Elegance Prize at the Régates Royales in Cannes. Serenade welcomed aboard the great Humphrey Bogart and his wife Lauren Bacall as guests and later belonged to actress Eva Gabor and then to Commandant Cousteau. SY Oiseau de Feu (1937) belonged to the Cointreau family. All these yachts have the most famous naval architects such as : Charles E. Nicholson, Olin Stephens, Nicholas Potter, William Fife, Cesare Sangermani, John Anker, André Mauric, Alfred Mylne, Sparkman & Stephens, John G. Alden, Cesare Sangermani, etc. SY Savannah belongs to the prestigious Royal Yacht Squadron in Cowes.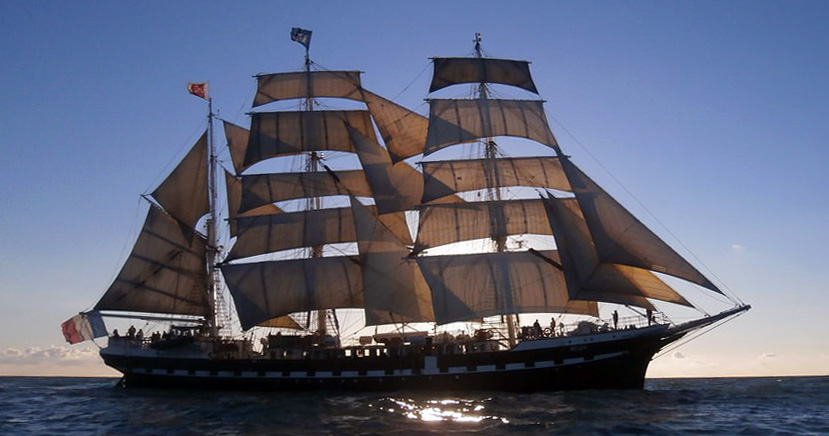 SV Belem photo DR
Special (Big) Guest :
Legendary vessel Belem, a flagship of French maritime heritage will be in Corsica and will cross the Corsica Classic route.
August 22 : Arrival in Ajaccio
August 23 - 27 : 5 days of navigation between Ajaccio & Ajaccio
August 28 : A Day in the harbour in Ajaccio
www.fondationbelem.com
America America !
In 2014, the winner was SY Dorade, from The St. Francis Yacht Club, a magnificent Marconi built to Olin Stephens' innovative 1929 design and winner of some of the world's great regattas including the Fastnet and the 1931 Newport to Plymouth Transatlantic. Dorade has a very special gift for the Vintage Marconi class winner : the Dorade Trophy, that weighs 20kg is actually one of the boat's historical winches and was made especially for the Corsica Classic in California… The trophy is back in the game every year, like the America's Cup trophy.
www.dorade.org
// @dorade1929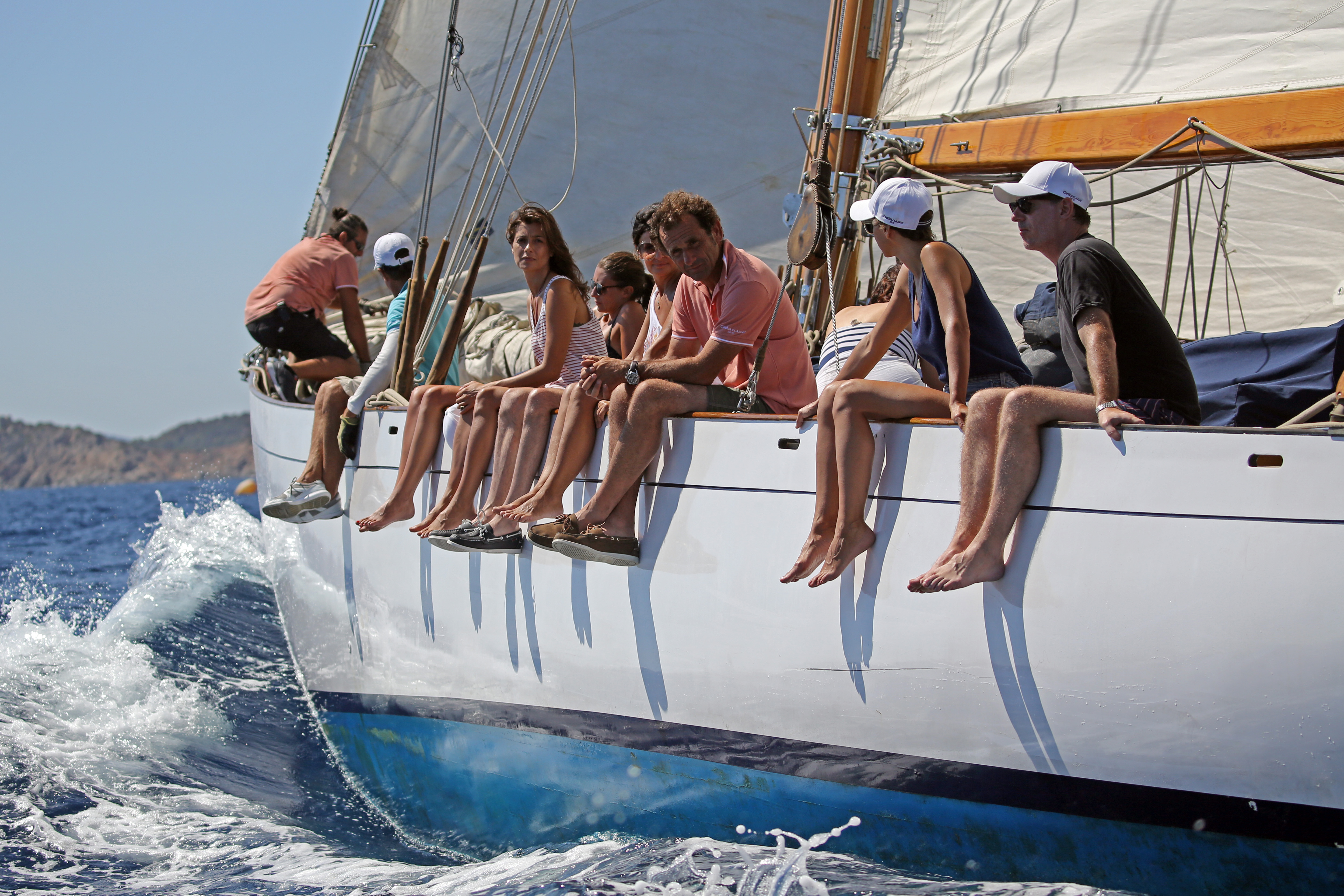 SY Oiseau de Feu CC 2015 Porto-Vecchio photo Alain Pistoresi
Style !
For the third year in a row, LACOSTE is the official partner of the Corsica Classic. The race committee and the staff members will be wearing pieces of the spring-summer 2016 by LACOSTE during the week, celebrating sailing elegance that has always been at the core of the Crocodile brand. With a strong Yachting inspiration, the LACOSTE style – designed by Felipe Oliveira Baptista is creative, innovative and functional. A mix & match of shapes, colors and fabrics for a total chic & elegant sailing look. Prestigious gifts selected by the brand will be offered to the winners during the closing ceremony, including a giant DAUM crystal crocodile to the overall winner of the regatta.
www.lacoste.com
// @LACOSTE
Beach & Beat!
Back on shore, race week will include many surprises starting with on Tuesday 23 August a Night Party at 'Chez Francis' on the Cala d'Orzo beach. Friday 26 August will include a live concert in Balistra Bay, one of the most beautiful beach in the world, featuring Karl Lagerfeld's favourite DJ and Le Bristol resident for this season, Charles Schillings. Trip Advisor's Traveller's Choice Awards counts 4 Corsican beaches in its French Top 10, and all are included in the Corsica Classic route: Santa Giulia, Palombaggia, Arone and Le Petit Sperone… giving that "Corsican Caribbean" feeling.
www.chez-francis.com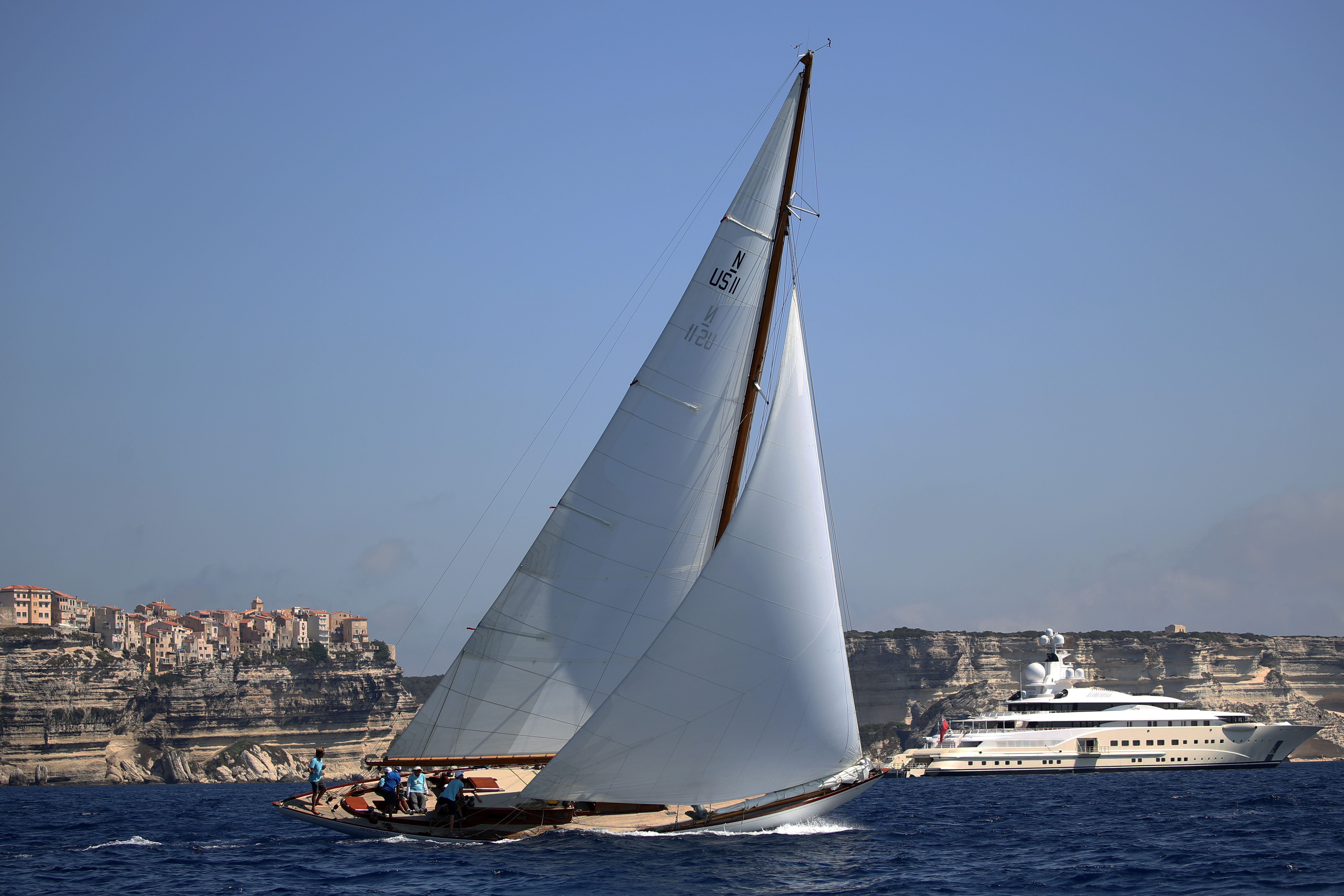 SY Serenade CC 2015 Bonifacio photo Alain Pistoresi
Soundtrack!
Under the artistic direction of top DJ Charles Schillings - best known for his collaborations with leading fashion designers such as Karl Lagerfeld, Cartier or Céline and now his residency at Parisian Le Bristol - the soundtrack of the Corsica Classic features a selection of musical gems, compilations. Discover them all this summer on :
www.corsica-classic.com
// @CorsicaClassic
History!
The Corsica Classic prize ceremony will be held at the newly rehabilitated Stronghold of the Standard (Bastion de l'Etendard) at 7pm on Sunday 28th August. Between the walls of the fortifications and ruins from the Pisano and Geonese period (12
th
-13
th
century) and the place that held the siege of the King of Aragon in 1420 or the Franco-Turkish siege in 1553, the evening will be rich in emotion and history!
www.bonifacio.com
// @Bonifacio20169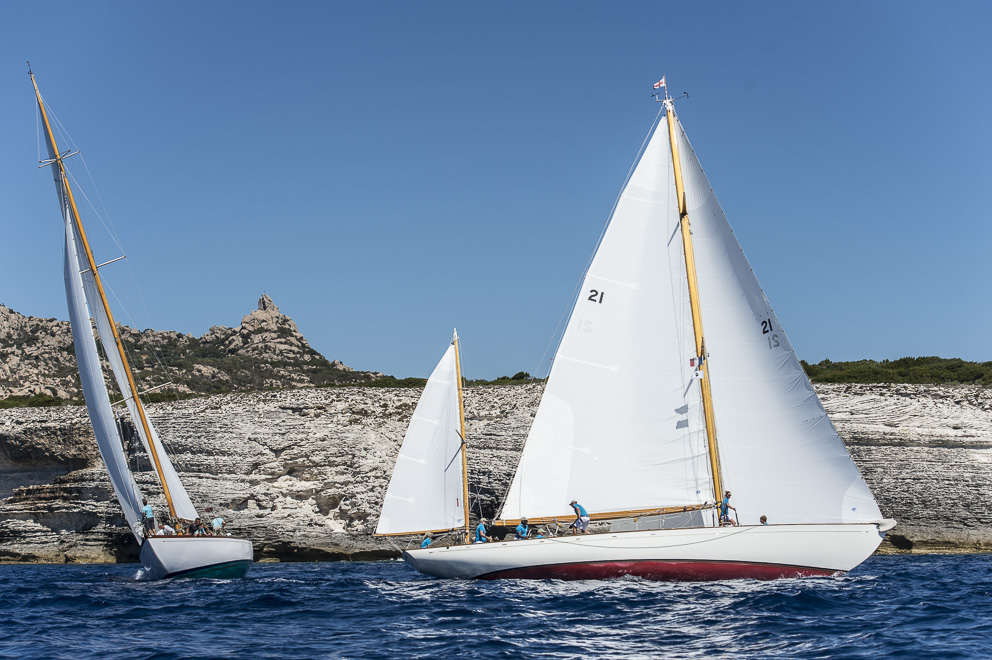 SY Skylark x SY Serenade CC 2015 Bonifacio Photo Philippe Pierangeli
Must-haves!
Sebago®, creator of iconic maritime footwear including the legendary Docksides®, is an official partner of the regatta for the third year. This year is very special, as the brand is celebrating its 70
th
birthday ! A staple of any self-respecting mariner's wardrobe, indispensable for strolling around on deck, the entire race committee and organisational team will be sporting the Neoprene Docksides® throughout the regatta.
www.sebago.com
// @sebago
Charity !
Corsica Classic tied the knot with Breast Cancer Association SOS Cancer du Sein and its « Pink » Regatta. The regatta will host several women who are suffering from this disease to participate on one leg of the regatta for a lifetime experience in Ajaccio on Monday 22
th
august. This very special stage will include these women in the teams to share an incredible adventure on the sea.
www.soscancerdusein.org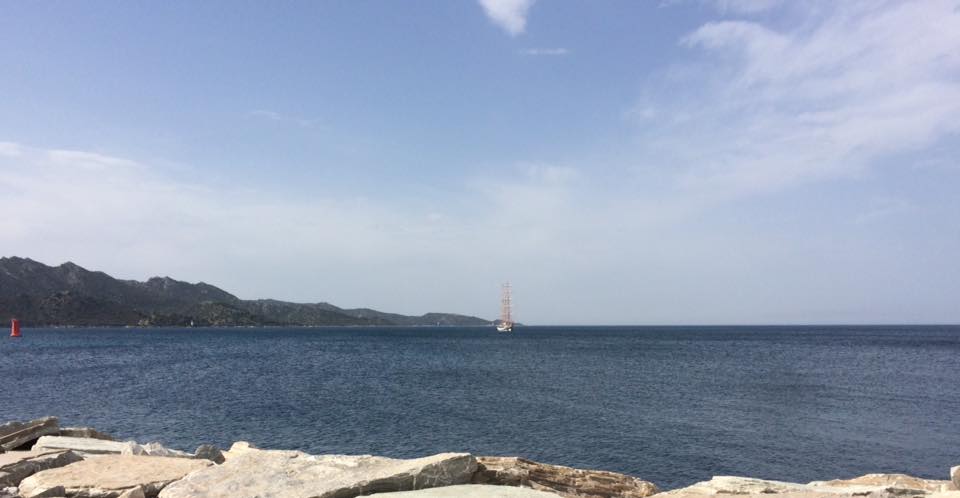 Saint Florent bay photo Thibaud Assante
Design!
The Corsica Classic travelling Village has been created by the Danish furniture manufacturer Bo Concept (actor Mads Mikkelsen of the James Bond film "Casino Royale" is brand ambassador). A graphic urban lounge will be found on the docks of each port, Ajaccio, Bonifacio, Porto-Vecchio, Bastia and Saint-Florent.
www.boconcept.com
// @boconcept_official
Bikinis!
This year is the 70th birthday of the bikini! Anglo-Indian designer Tara Matthews created her swimsuit line in 2003. Worn on the cover of Vogue and by hollywood stars like Kim Kardashian, Beyonce, Gwyneth Paltrow and Halle Berry, her swimwear can be seen today on the most beautiful beaches in the world. The famous bikinis will be included among the prestigious gifts at the Corsica Classic trophy ceremony.
www.tara-matthews.com
// @taramatthewsbikini
Exhibition !
Corsican photographer Philippe Pierangeli will show the beautiful photos he took during the Corsica Classic last year… on sails. Displayed in the different harbours crossed by the regatta in giant format, his « monochrome » yachts will be like a mirror in front of the 'real' ones on water…
www.pierangeli.fr
Corsica Classic Rally !
A new chapter will be launched this year with a second week of Corsica Classic delights : The fleet will gather all the classic yachts to travel up to Saint-Florent for a 3 days regatta, with a stop in the old harbour of Bastia, between august 30
st
and September 6
th
. Then the teams will be joining the next regatta of the circuit in Imperia (Italy).
Programme 2016 :
-Sunday 21/08
:
10 AM- 5 PM : Arrival of boats and registration,
Official Tent, Port Charles Ornano, Ajaccio / 7-9pm : Welcome Cocktail, Port Charles Ornano
-
Monday 22/08 : Stage 1 – 12 noon Ajaccio Gulf Regatta
,
10 AM : Briefing – 11 AM : Departure from port -12 noon : Departure from Ajaccio –
8 PM : Cocktail in the Napoleonic Rooms at the Ajaccio Town Hall / 11 PM : Party in the harbour
-Tuesday 23/08: Stage 2 – Ajaccio-Cala d'Orzo
. 10 AM Briefing – 11 AM : Departure from Port - 12 noon : Departure from Ajaccio - 5 PM : Beach Contest in Cala d'Orzo / 7 pm : Cocktail on the beach / 8 PM : Fish Dinner Chez Francis beach bar, Corsican Live Music on the beach, Mooring in Cala D'Orzo or Porto Pollo (your call)
Open to the public
-Wednesday 24/08: Stage 3 - Cala d'Orzu-Bonifacio
. 10 AM Briefing – 11 AM : Departure from port - 12 noon : departure from Porto-Pollo - 8pm arrival at Bonifacio (latest), evening off
- Thursday 25/08: Stage 4 Bonifacio - Porto Vecchio.
10 AM : Briefing – 11 AM : Departure from Port -12 noon : departure from Bonifacio / 7pm welcome drinks at the port of Porto Vecchio.
-
Friday 26/08: Stage 5 Porto Vecchio - Balistra
. 10 AM Briefing – 11 Am : Departure from Port - 12 noon : departure from Porto Vecchio / 7 PM : Apéro Pietra & dinner on the beach in Balistra for Sebago's 70
th
Birthday Party -11 PM-2 AM : Sebago 70
th
BDay Party in Balistra
-
Saturday 27/08: Stage 6 Balistra-Bonifacio
. 10 AM Briefing – 11 AM Departure from port- 12 noon : departure from Balistra - evening off in Bonifacio
-
Sunday 28/08: Stage 7 - Bonifacio-Bonifacio 'Trophée de la ville' City Race
. 10 AM Briefing- 11 AM : Departure from port - 12 noon : departure from Bonifacio / 7pm : prize giving ceremony and cocktails at the Stronghold of the Standard in Bonifacio.
- Monday 29/08
: Day off
- Tuesday 30.08
: 12AM-9PM Arrival of boats and registration in Bastia, Old Harbour
- Wednesday 31.08
: Day off -6PM– 8PM Welcome Cocktail from the City of Bastia
- Thursday 01.09
: 10AM : Departure from bastia – 4PM-9PM : arrival of the fleet in Saint-Florent
- Friday 02.09
: 10AM briefing – 11AM departure the port – 12 Noon : departure from Saint Florent 1st Regatta – 8PM : Welcome cocktail from the City of Saint Florent
- Saturday 03.09
: 10AM : briefing – 11AM : departure from port – 12h : departure to Saint Florent 2
nd
Regatta – Evening off
- Sunday 04.09
: 10AM briefing – 11AM departure from port – 12AM departure to Saint-Florent – 3rd regatta – 7PM-9PM : Prizegiving & cocktail
- Monday 05.08
: 10AM – Noon :
Gathering
Saint Florent – Imperia (Italy) Rally – Day off.
- Tuesday 06.08
: 10AM briefing – 11AM departure from port – Noon : Race Saint Florent – Imperia-(Italy)