The Corsica Classic is a highly exclusive sport and lifestyle event, belonging to a renowned tradition of stunning Mediterranean regattas for classic yachts.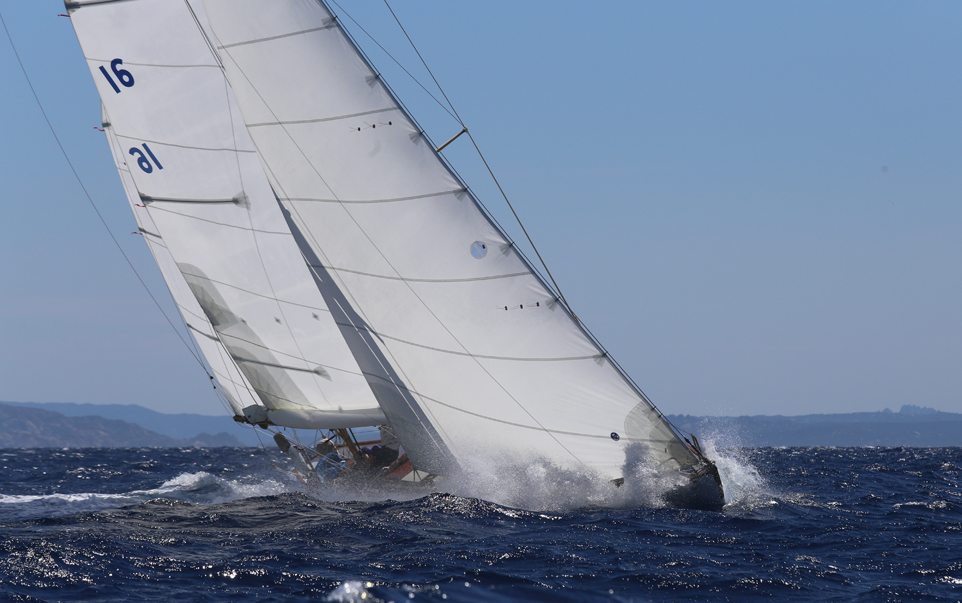 SY Dorade Bonifacio Corsica Classic 2014 photo Bernard Rudistein DR
All classic yachts, as approved by the CIM (International Mediterranean Committee) and yachts in the 'Esprits de tradition' class, as approved by the IRC in 2015, are eligible to enter the race, which forms part of the official circuit organised by the CIM and French Association of Classic Yachts (AFYT).
www.afyt.fr
Over the past five years the Corsica Classic has become a not-to-be-missed event on the sport and lifestyle calendar of the Mediterranean, and remains the only regatta to sail a week-long circuit along the Corsican coastline.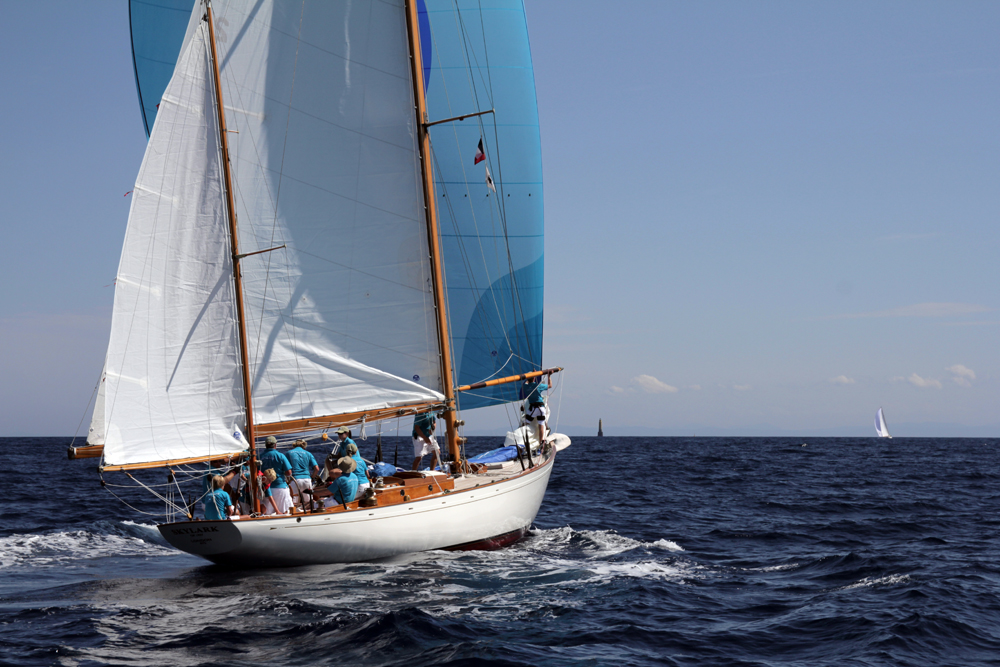 SY Skylark iles des Moines Corsica Classic 2013 photo Thibaud Assante DR
Yachting ! The regatta has been accepted under the patronage of the Yacht Club of France last year, a mark of great prestige, as the Club selects very few races from the French classic yacht circuit for this honour.
www.ycf-club.fr
Route ! Ajaccio, the Sanguinaire Islands, Porto-Pollo and the Gulf of Valinco, Bonifacio, Porto-Vecchio, Santa Giulia : names that conjure up visions of the Isle of Beauty; iconic landmarks dotted along the route of this seven-day race.
Each day, the yachts will follow a coastal route of around 20 miles, a distance that will take at least 2 ½ hours to navigate for the shortest days, and up to 6 hours for the longest. Arriving at their overnight moorings, competitors will find exceptional port services and stunning backdrops.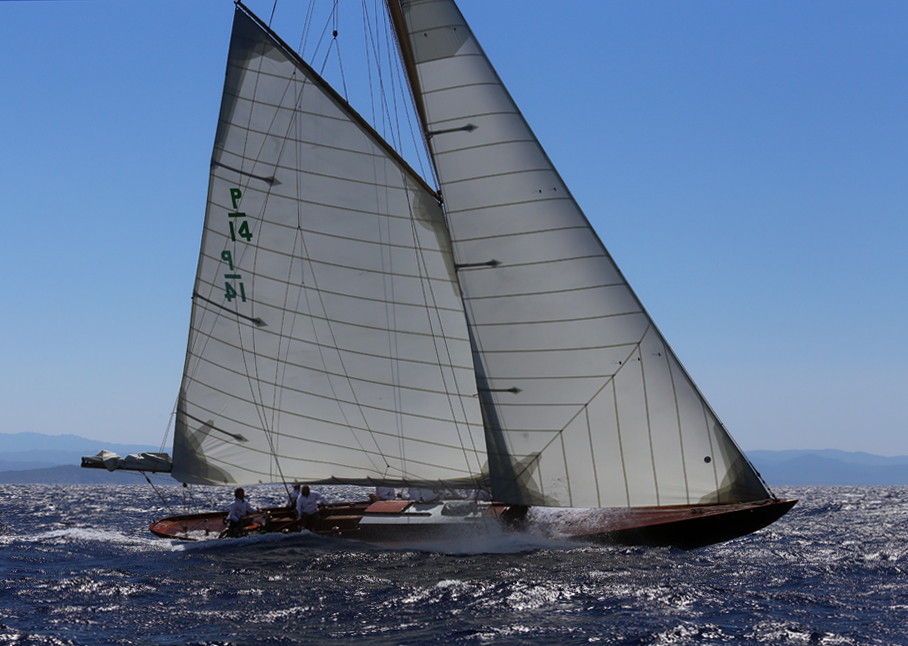 SY Olympian Corsica Classic 2014 Bonifacio photo Bernard Rubistein DR
Competitors ! Almost 35 boats will participate in the regatta this year, with competitors from Monaco, Switzerland, Italy, Spain, France, England, Argentina, Panama and the USA. 2013' triumphant victor was Tara Getty with Skylark, the flagship yacht of the Los Angeles Yacht Club, coming back this year.
www.skylark.superyachtclassics.com
Last year the winner was Dorade, from The St-Francis Yacht Club, a magnificent Marconi built to Olin Stephens' innovative 1929 design and winner of some of the world's great regattas, including the Fastnet and the 1931 Newport to Plymouth Transatlantic.
Dorade is preparing a very Special Gift for this year's winner…
www.dorade.org
Among the new participants we'll count on : SY Serenade, SY Namib, SY Willow Wren, SY Zinita, SY Sonny, SY Xarifa, SY Morwenna, SY Rose Juan and SY Yen Li plus most of the yachts who where competing last year, including the magnificent SY Olympian, refit in Maine.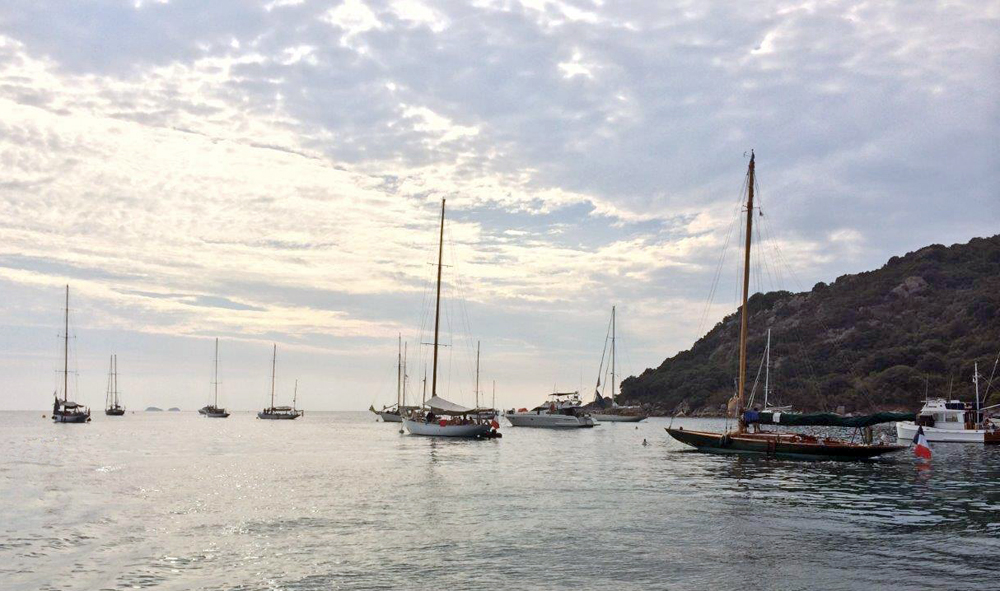 Santa Giulia Corsica Classic 2014 photo Thibaud Assante DR
Fun ! Back on shore, race week will include its fair share of surprises, starting with the traditional imperial cocktail in the Napoleonian Salons at the Ajaccio city hall.
This will be followed on day later by a Night Party at 'Chez Francis' on the Cala d'Orzu beach.
www.chez-francis.com
Friday 28 August will see a concert at Santa-Giulia beach, and a Paddle contest in the stunning Santa Giulia Bay, one of the most beautiful beach in the world.
Yummy ! Over the course of the week, tastings of AOC products from across Corsica will be offered to novices and experts alike.
www.vinsdecorse.com
Live ! On Friday 28 August on the beaches of Santa Giulia, the Corsica Classic participants will be able to head over Jean-Pierre Marcellesi live & DJ Charles Schillings and friends for a night in music.
Charity ! Corsica Classic just tied the knot with Breast Cancer Association SOS Cander du Sein and will host some women who are suffering from this disease to participate on one regatta for a lifetime experience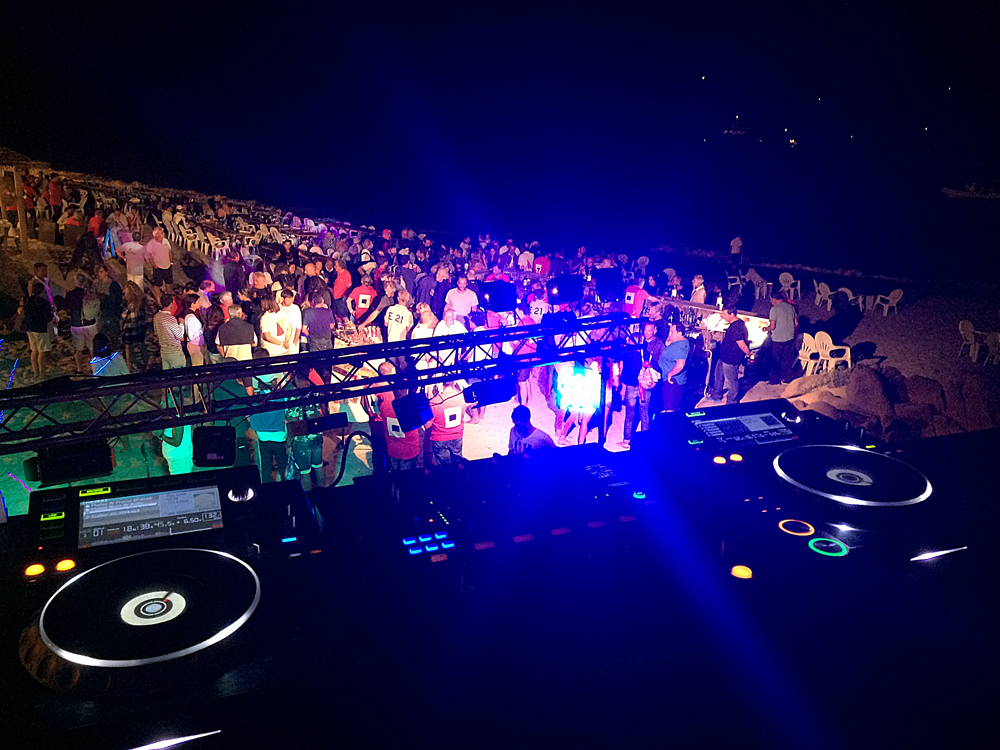 Cala d'Orzo Chez Francis Corsica Classic 2014 photo Thibaud Assante DR
Soundtrack ! Under the artistic direction of top DJ Charles Schillings - best known for his collaborations with leading fashion designers, from Karl Lagerfeld to Céline - the soundtrack of the Corsica Classic features a selection of musical gems, with a quintessentially Corsican Riviera spirit.
Highlights include a preview of his new album, 'Blanc de Noirs' Discover them all at
www.corsica-classic.com/La-Bande-Son-by-Charles-Schillings_a109.html

Hôtel Casadelmar Corsica Classic 2014 Photo Thibaud Assante DR
Luxury ! The Casadelmar Hotel, A Five Star resort on the sea, who just won its Second Michelin Star, will play host to this international fleet for poolside cocktails.
The traditionally-rigged armada will stop off in moorings opposite the 5-star hotel late on the afternoon of Thursday 27 August. The competitors will have plenty of time for debriefing after a day of fierce competition, as they sip house cocktails and nibble on a selection of foccacia prepared by Italian chef Fabio Bragagnolo, before they take to the sea once again.
www.casadelmar.fr